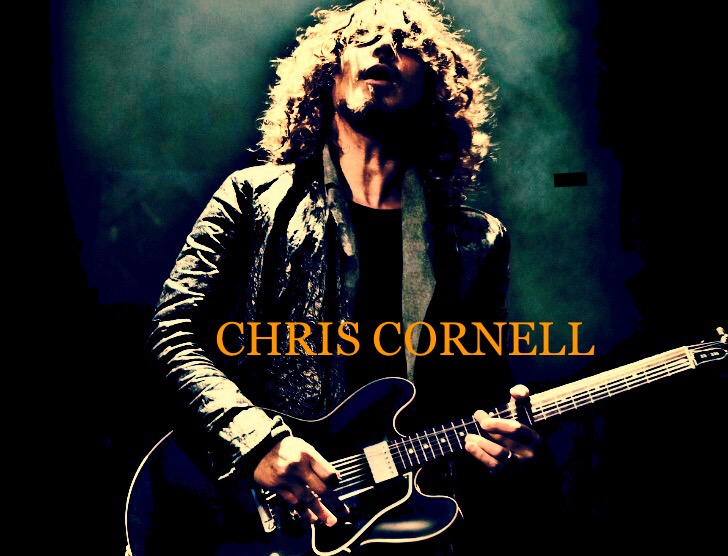 1 week since Chris departed. Whatever the sad circumstances of his passing, he left his fans in a fortunate state: we still have the music. Although a handful of gifts, like his blaring tenor, adept musical capacity, and perseverance, comprised a worthy legacy, Chris's lyrics are what I enjoyed most.  
"...Forget how soon you become a fool for words when I speak...",  
"...I only love you when I'm down but one thing for you to keep in mind is I'm down all the time" 
"...every hurtful thing you ever said is ringing in your ears when you miss somebody..." 
"...I can't wait to never be with you again, and I can't wait to lead a life that you're not in..." 
"...Let your eyes wander the moment you think you see something better than me, and I'll look no further til they look back to me..." 
"...down and out with everything to win, my long since sunken ship never does come in..." 
"...make no mistake, I am what you make me..." 
"...I was tightrope walking in two ton shoes..." 
"...I painted my eyes, ugly isn't what I want to see, I painted my mind, ugly isn't what I want to be, I don't mind but the truth  
don't look that good on me..." 
"...the day I tried to live I stole a thousand beggars' change and gave it to the rich..." 
Irony, anxiety, joy, love, friendship, introversion, and sometimes pure flowery language draped over a melody (Looking at you, Black Hole Sun)...Chris was a super talented writer. That's the fiber of a great songwriter in my opinion. Everything stems from what you want to say. And Chris did it so beautifully from his use of language, to his intuitive melodies, and finally to his performances. I'll mostly miss buying an album, be it any of Chris's various groups or solo projects, and opening up the sleeve to read along while that voice kicks out new songs. But as he said in a 2002 interview, the images that the songs generate for the listener are what we get out of it. Those images never fade.